Adding a Dealer Special widget is a great way to showcase featured specials somewhere other than the designated Specials pages. We mainly see these place on the Homepage, but you aren't limited!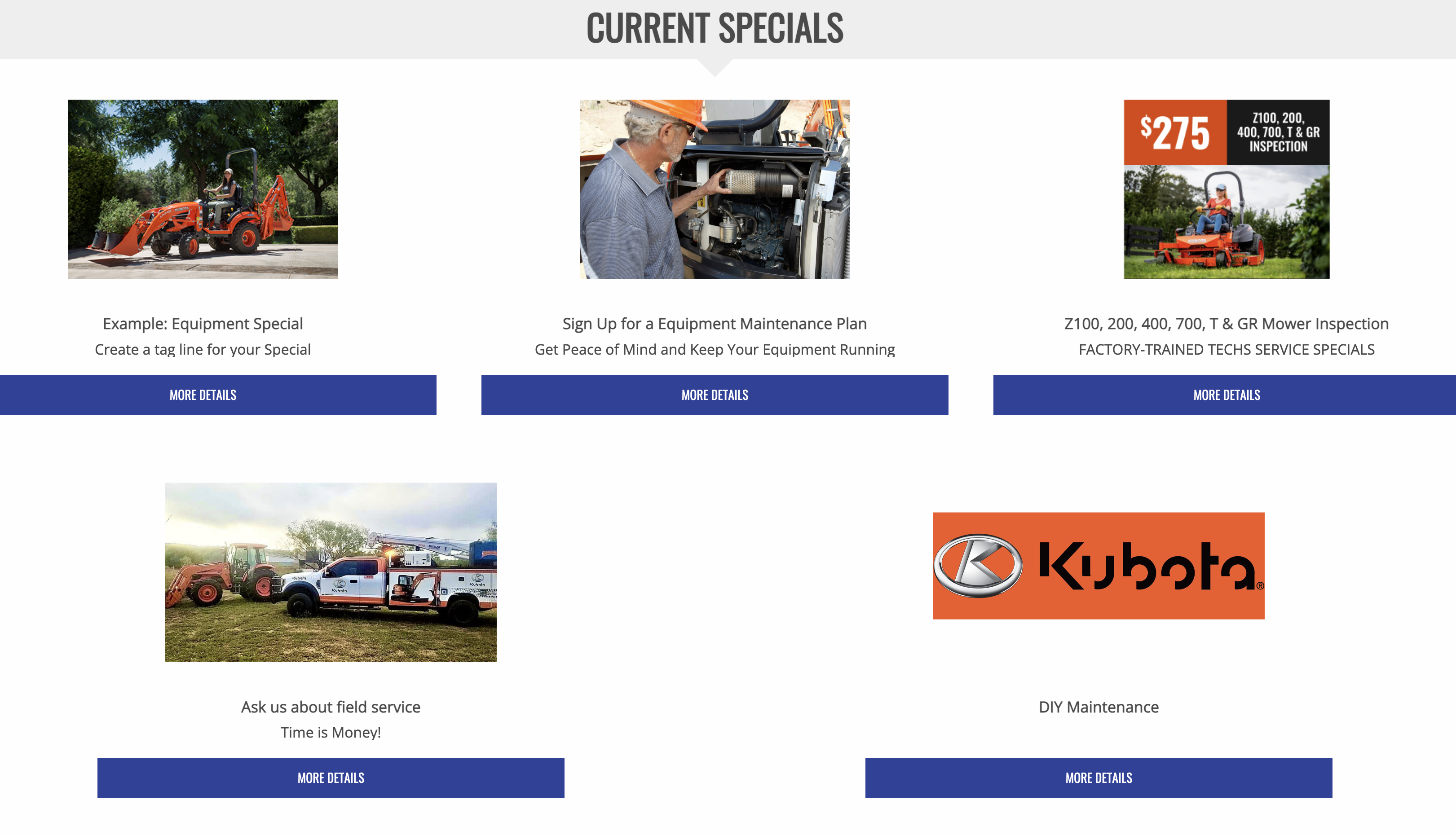 Making your Special a "Feature"


Navigate to top Navigation bar > Content > Dealer > Dealer Specials *If you haven't already created a special, please follow these instructions*
When editing a dealer special that you want to display in the Dealer Specials widget, make sure the following box is checked
Publish your Special

Adding widget to Page

Navigate to top Navigation bar > Pages > Home (or whichever page you want the Dealer Special widget on)
Within the Content widgets on the right side, drag and drop the Dealer Specials widget (under Dealer)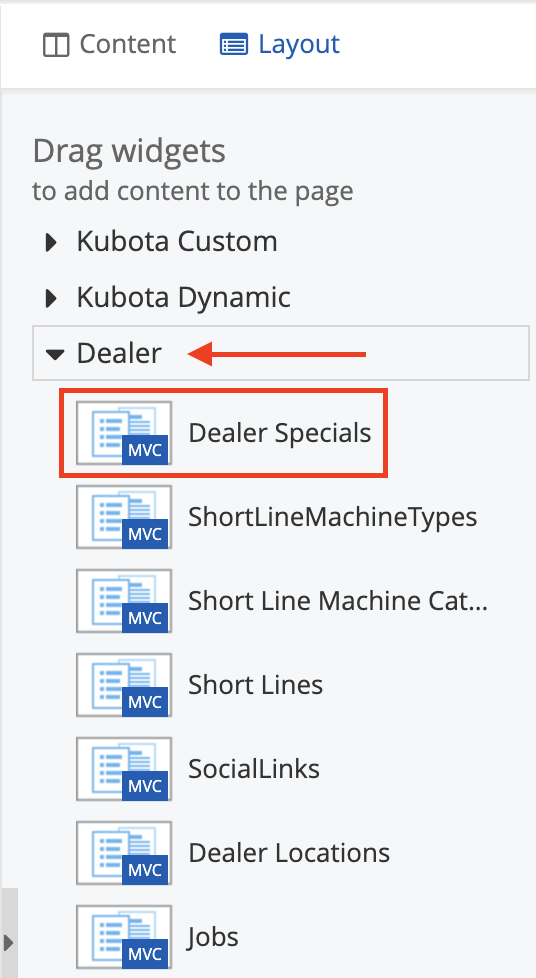 Initially the widget will populate with a standard list of all published specials. Click into Edit to customize the widget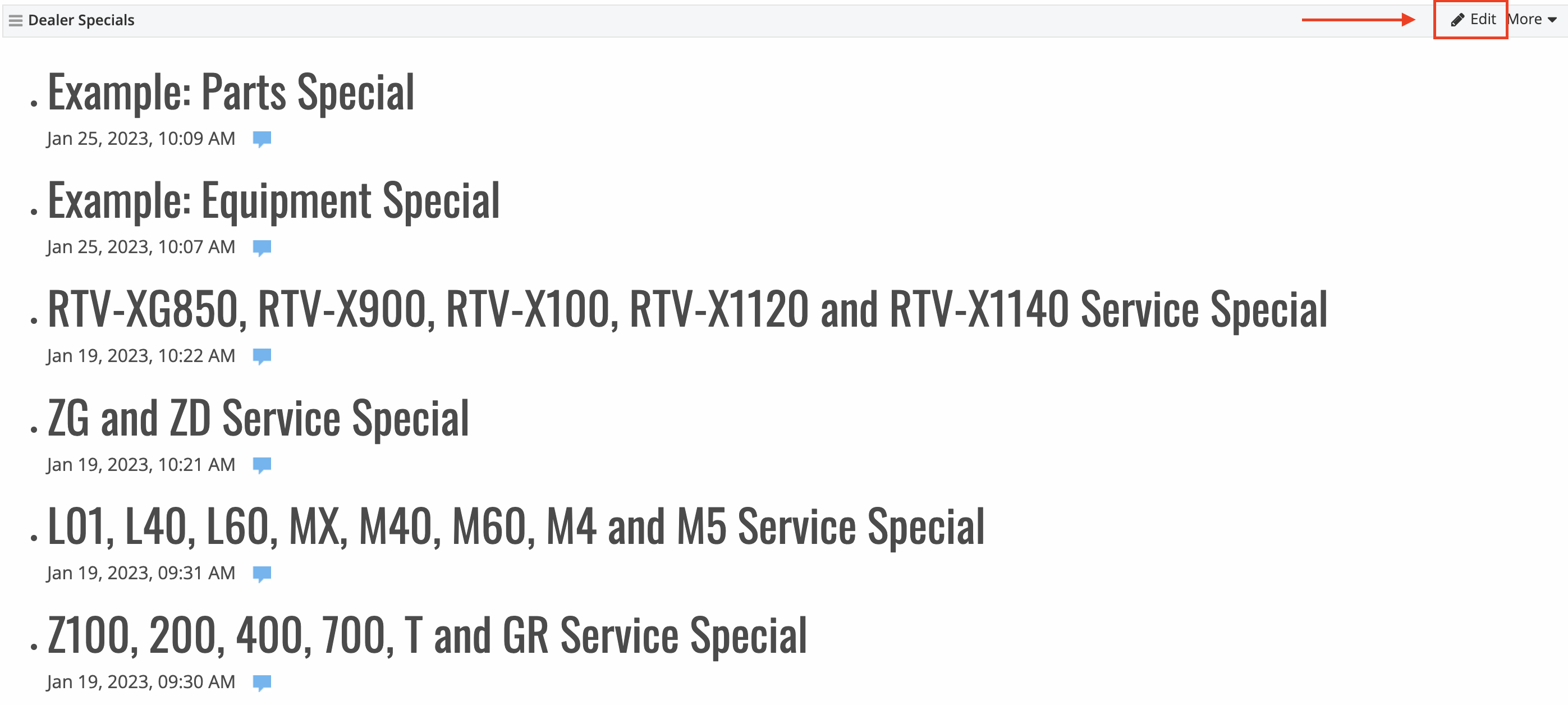 The 3 tabs at the top are cutomizable. Within these tabs, there will be a lot of options, but the below template selections are our recommendations for best visual display.

Content Settings: Multiple options for which specials display - All Specials or Selected. (Remember, if you didn't check the special featured box, specials won't display here.)
List Settings: Template - Showcase
Single Item Settings: Template - Special Detail New

After settings are chosen, you are good to Publish!