1. Open the Content tab on the toolbar. Next open Dealer Location.

2. Click (edit) next to the location that you want to edit.
3. The location editor will open. Click the Select image button in the Location Image area.
4. Select the new location image from your computer.
* If the image is already in Sitefinity, select the image from the correct folder on the right hand side of the screen.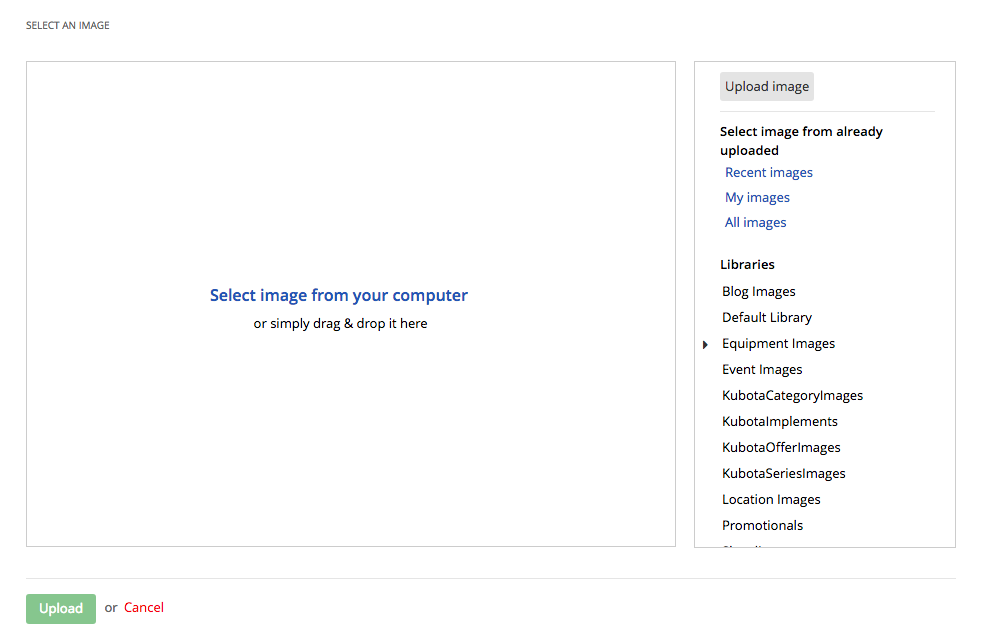 5. After Selecting your new image. Change the Library from Default Library to Location Images.
This will keep your images organized in the correct folders.

6. Hit the green publish button to publish the changes.