1. Click Pages in the Tool Bar.
2. Click Create New Page.
From here you can create a new page.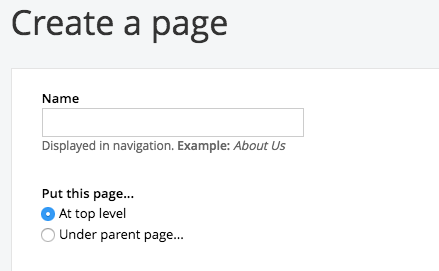 3. Name the page. Then select if you want the page to be Top level or Under a Parent Page.
* Top Level pages have their own link in the Web Sites Navigation bar.
* Choosing under a parent page will create a Link under an existing page on the Navigation bar.
* If the page you are creating is related to an existing page, it is best to select the Under a Parent Page option. Then select the related page.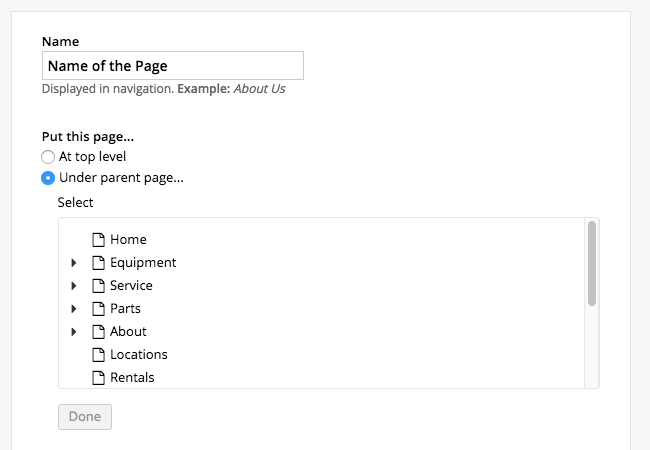 4. Give the page a Title for search engines.

5. Select a Template. Most of the time, you will use the "Full Width" template.
6. Add a description for SEO.

7. Click the green Create and Go to Add Content Button.
8. The Page Editor will open. Review the Help Docs under Creating a Page to learn how to use the Page Editor.