To configure the Embed code widget:
1. Place the widget on your page and click the Edit button in the upper-right corner of the widget.
The Embed code window is displayed. The Embed code widget is located in the scripts and styles section.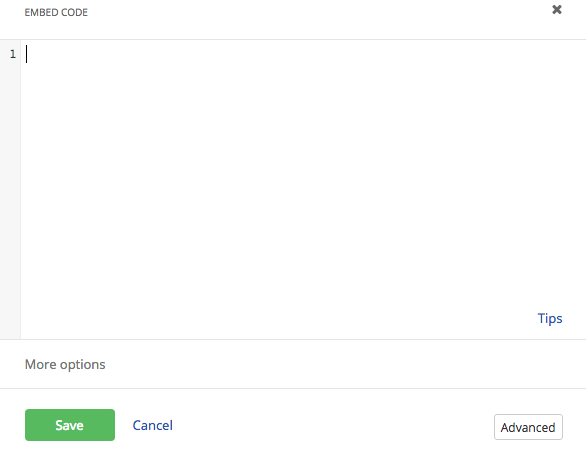 2. Depending on the type of code you want to embed, enter JavaScript or CSS code in the text box.
3. To optionally add a description for the code, expand the More options section.
This description is displayed only when pages are in edit mode for your convenience.
When you are finished, click Save.