1. Drag an Embed Code Widget to the main area. Click Edit in the top right hand corner of the Embed Code Widget.
Add your script (for instructions on getting an embed script from youtube scroll down)
Click more option to name your video
2. To make the video scalable, replace width="560" to width="100%"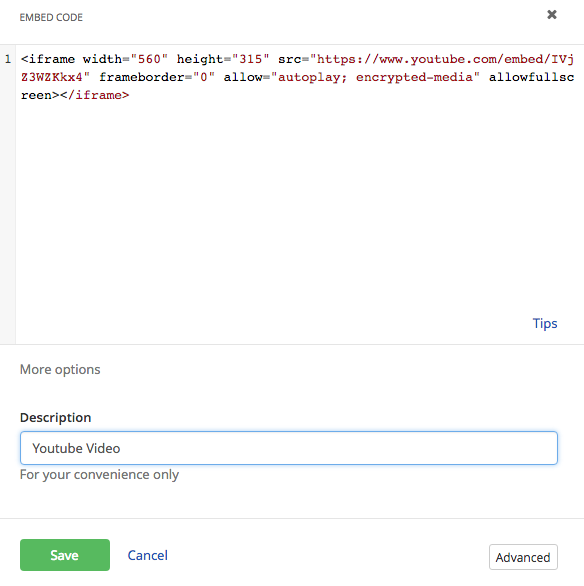 Youtube Embed Script:
1. Click Share under the video you want to add to your website.

2. Click embed
3. Copy the code