The easiest way to add multiple images to a used equipment machine is to first upload all the images to the Used Equipment image library.
1. To access that library, go to Content>Images. Locate the Equipment Images Library folder and find the library labeled "Used"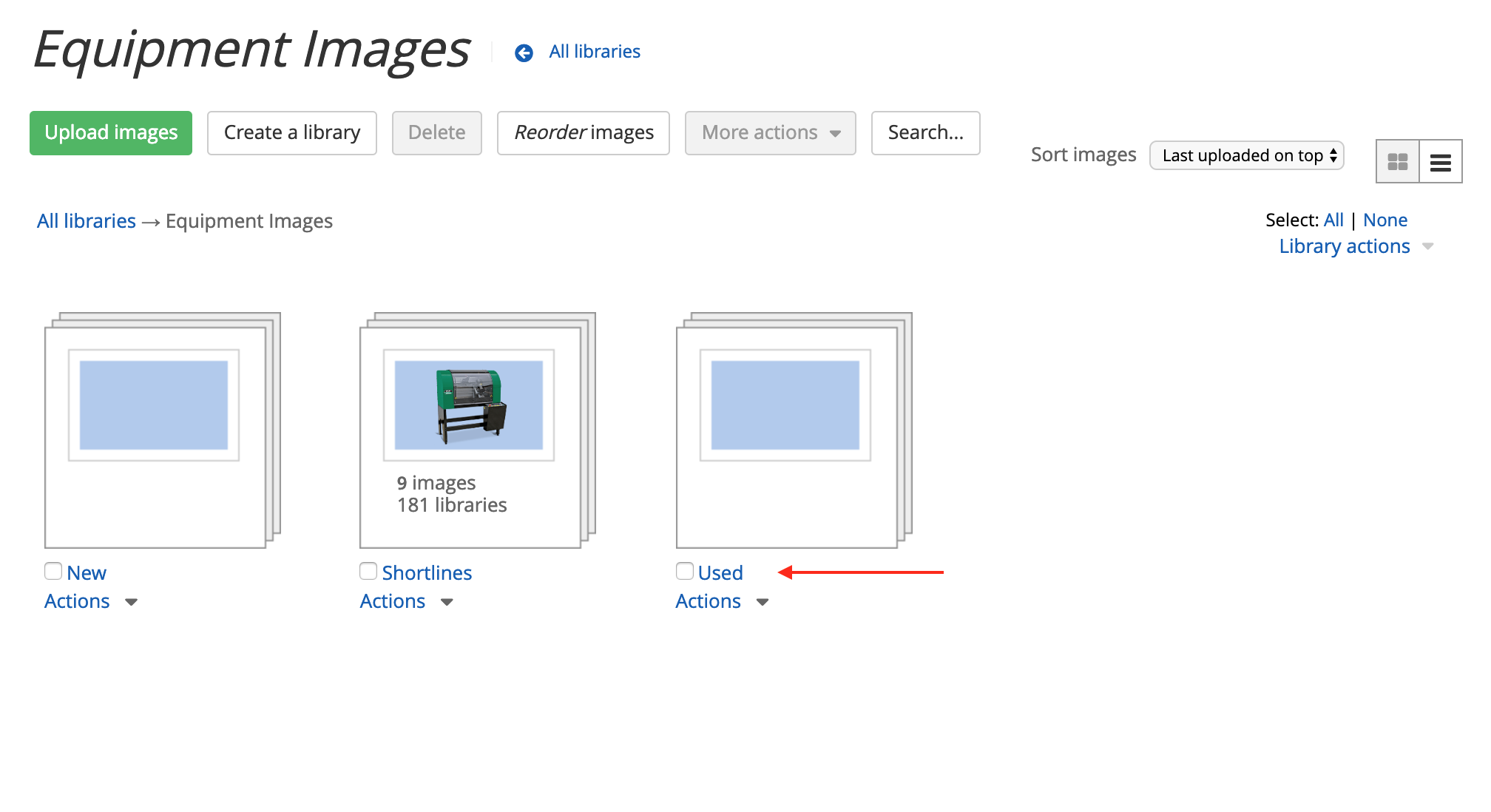 2. Click into that library and upload the images you want to connect to the used equipment machines.
3. Once you are finished uploading the images, go to Content>Dealer Used Machines
4. Locate the equipment you want to connect the images to.
5. Scroll down to the Machine Images section and click the "Select Images" button.

6. Locate the images you just uploaded (Equipment>Used. You can also search for the title of the image) and select the first image you want displayed with the equipment.
Note: You can only select one image at a time.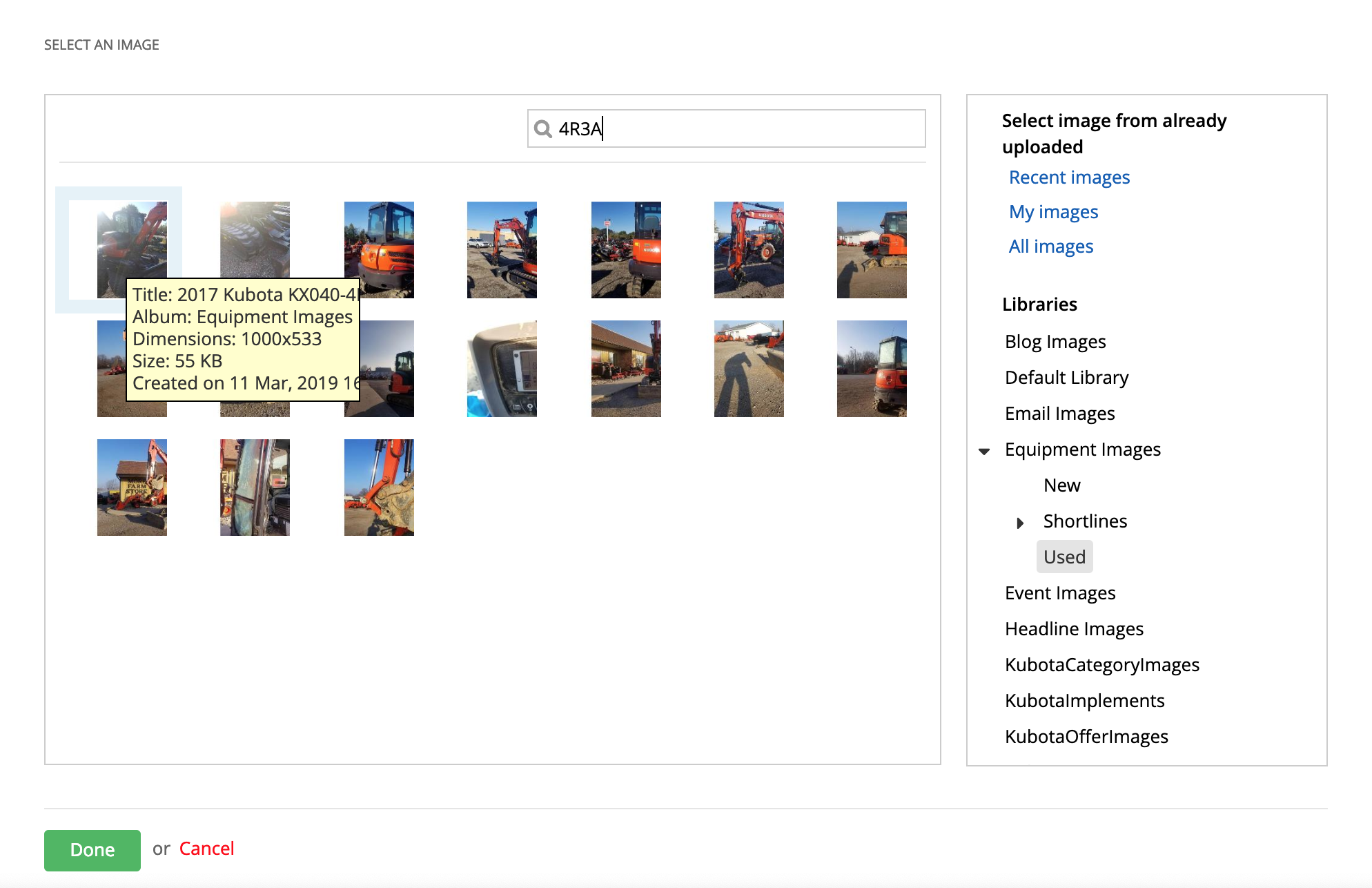 7. Once you have selected the first image, click the green button labeled "Done".
8. Repeat for any additional images you want displayed with that used equipment.
9. When you have finished connecting all the images you want for the equipment, click publish.