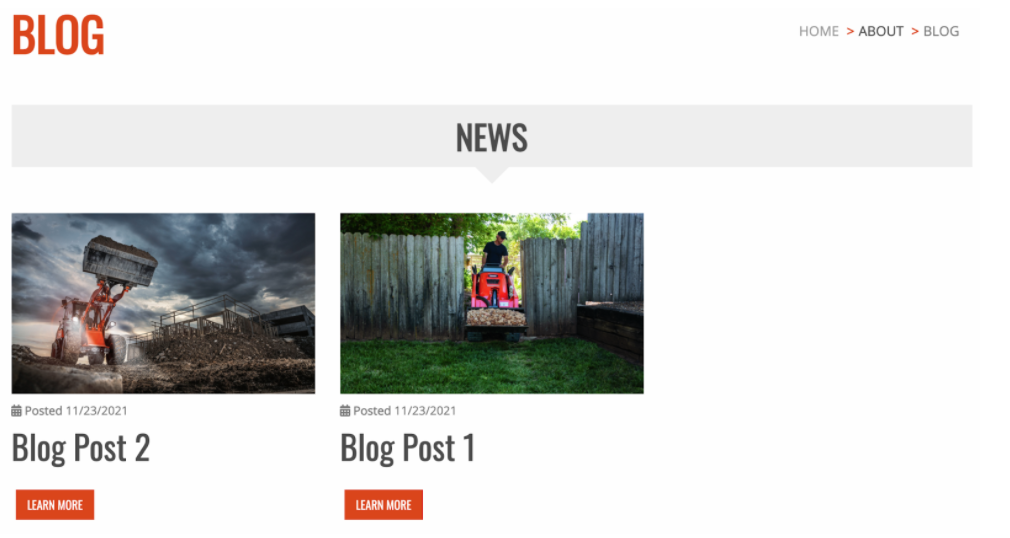 Log into the dealer Sitefinity backend

Under the top navigation, go to

Content > Blogs

Create a Blog - This will be a way to organize blog posts (News, Kubota blogs, etc.)

Give the blog a title and link the Default Page to

Blog

Once the blog is created, you can

Create a post

Add a title, contents and a featured image

Publish your blog

If you have multiple blogs you are wanting to upload, but want them to publish at different times automatically, you can do that!

Instead of clicking the green Publish button, select the

More Actions

drop down and set to publish/unpublish on a specific date

Within your list of blog posts, you will see their scheduled publish dates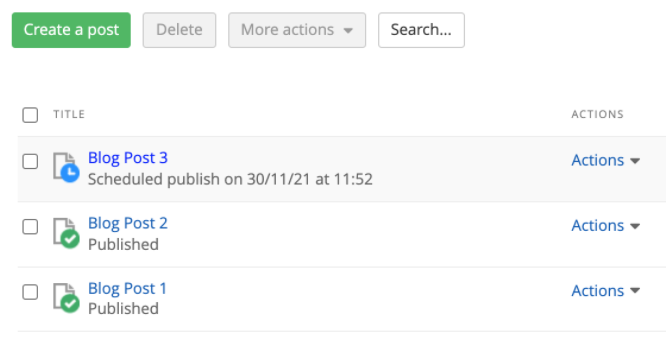 Updating Blog Page:
On the backend, in the top navigation, go to

Pages > Blog

Drag and drop the

Blog Post

widget from the Content list into the layout

Edit the widget

Under List Settings, change the List Template to

Homepage News

Save changes and Publish page
Have a question or still need help? Submit a Help Ticket to the Kubota Help Desk!