1. Once on the Sitefinity dashboard, go to Content>Short Lines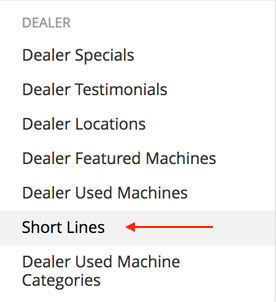 2. To find the short line machines you wish to unpublish, click "Short Line Machines"

3. Select the machines that you wish to unpublish by checking the checkmark box to the left of the machine title

4. Click the "More Options" drop down menu and select "Unpublish"