You can add accessibility tools for ADA compliance to your site by visiting
Userway.org
. Here are the steps you'll need to complete the setup and add these tools to your site.
Step 1: Go to Userway.org and click "Get the Widget".

Step 2: Add your website's URL.
Step 3: Add your contact information. This will be needed in later steps.
Step 4: Choose icon that will display on your site.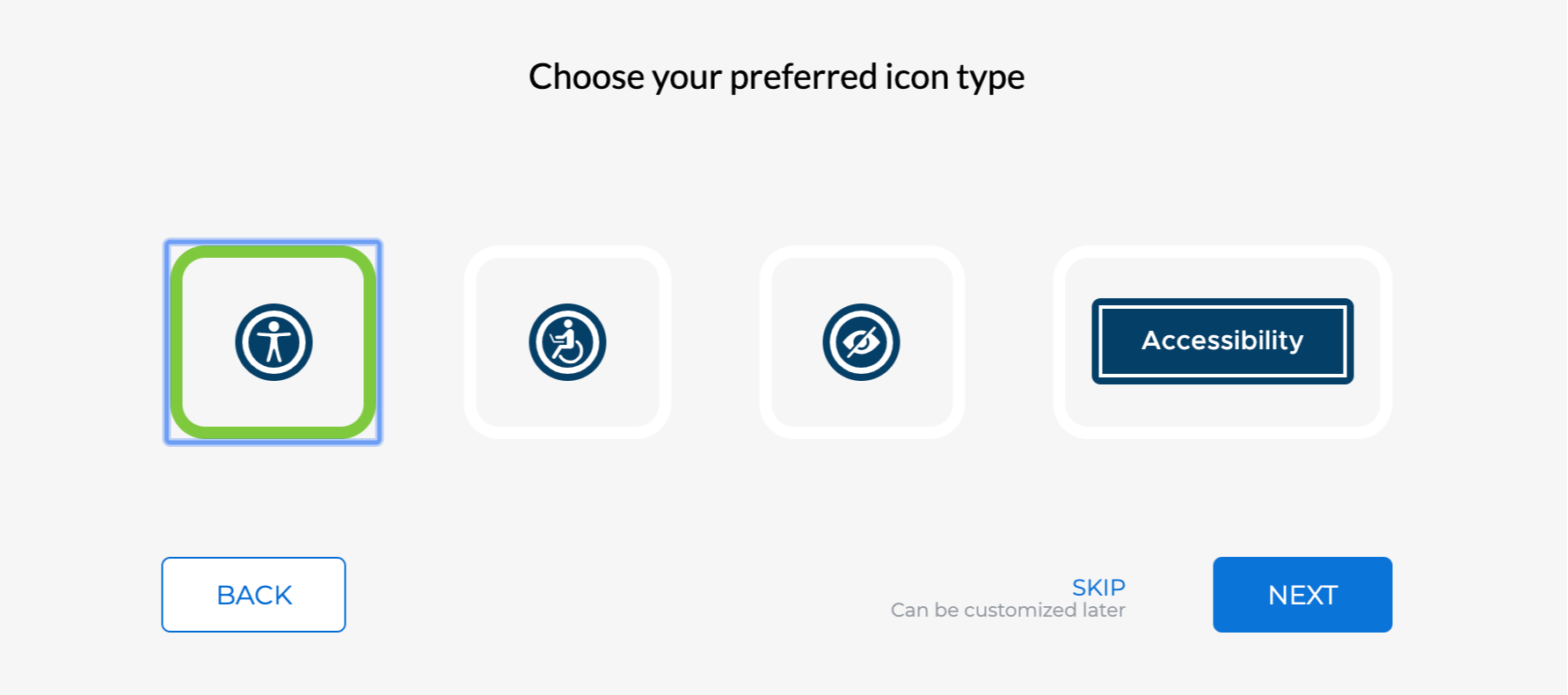 Step 5: Choose the icon size. Mobile defaults to small icon.
Step 6: Choose the color of the icon. Kubota Orange is #FF6600.
Step 7: Choose where the icon will display on your site.
Step 8: Leave Auto-Detect Language as default.
Step 9: Select 'No' for "Does your website already have an accessibility statement?"
Step 10: Skip "Are you interested in a white label or custom branded version of the widget?"

Step 12: On the following screen copy the Clean Text version of the Accessibility Statement and add a new page to your site titled "Accessibility". For more information on creating a page, visit
Create a Page
.