1. To change which featured machines are displayed on the homepage, go to Content>Dealer Featured Machines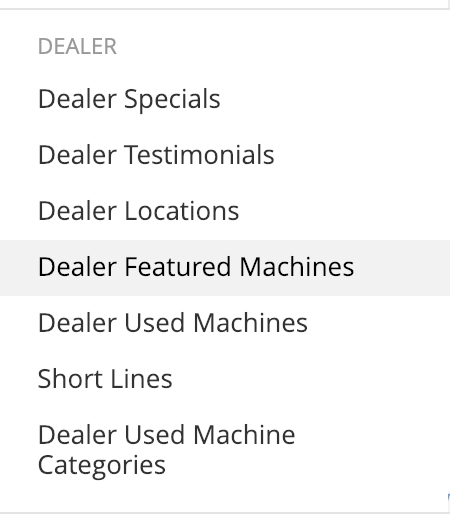 2. Select the featured category name called "
New
"

3. Navigate to the "
Related Data
" section and locate the "
New Equipment
" section.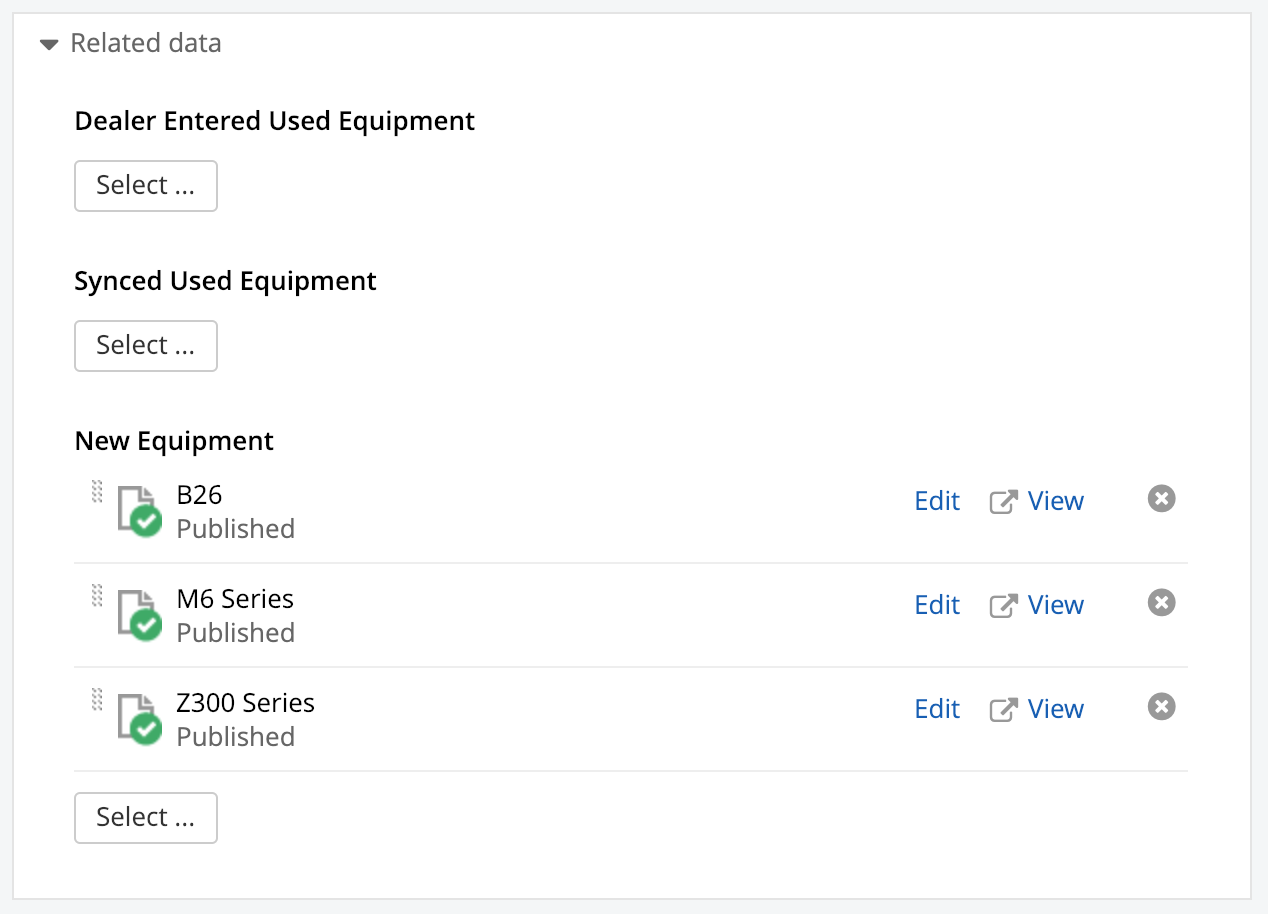 4. If you want to delete a machine that has already been selected, click the grey circle with the x.
5. To display additional or different machines, click the "
Select
" button and choose which machines you wish to display.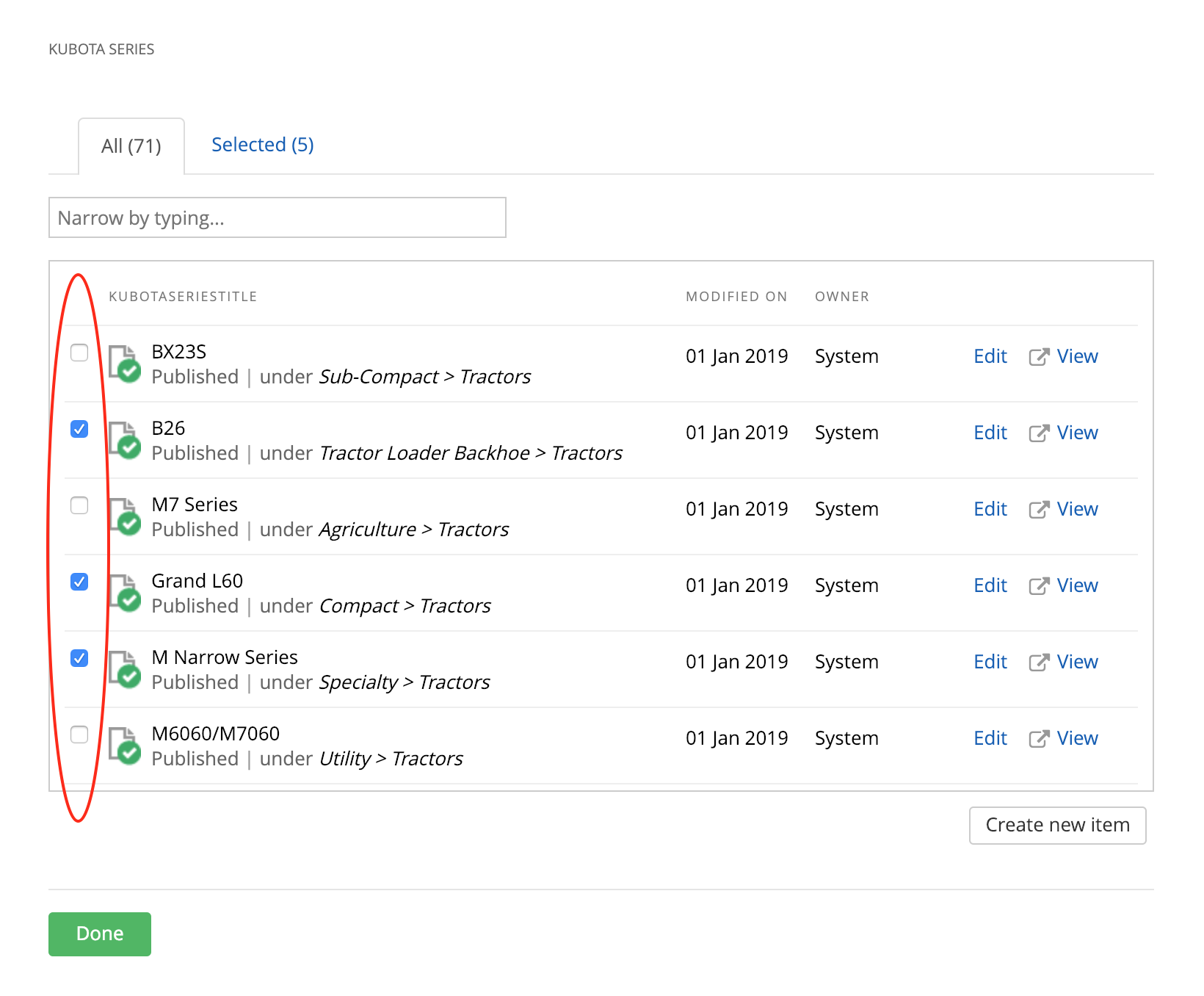 6. Once you have finished selecting the machines, click
Publish