In the back end of your site, click

Content

in the top bar and look for "Forms" in the first section.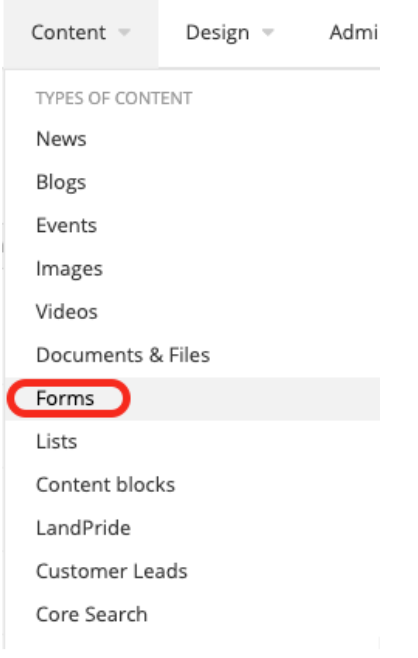 All of the forms that we've built for your site live here. You can edit any of them or create a new form.

For this tutorial, click on the "Service Request" form to edit it.

All the basic content is in the form already. However, if you want to delete something, click

More

in the top right corner of the content block and then click

Delete

in the drop-down.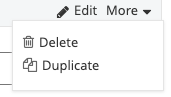 To change something on the content block, click

Edit

. Here, you can change the label for the item, whether the field is required or not, and other settings depending on the content block.
When you've finished making your changes, click the

Save

button at the bottom.

You can also add columns to the form by dragging a new component from the dropdown list into the form.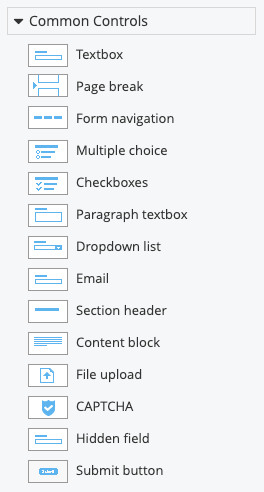 For example, drag a dropdown list from the sidebar into the form. Click

Edit

in the top right and fill out the information.

Enter the question label and what you'd like to appear in the dropdown, to add another choice click where it says "

Click to add a choice"

. To remove a choice, click the 'x' to the right of the option.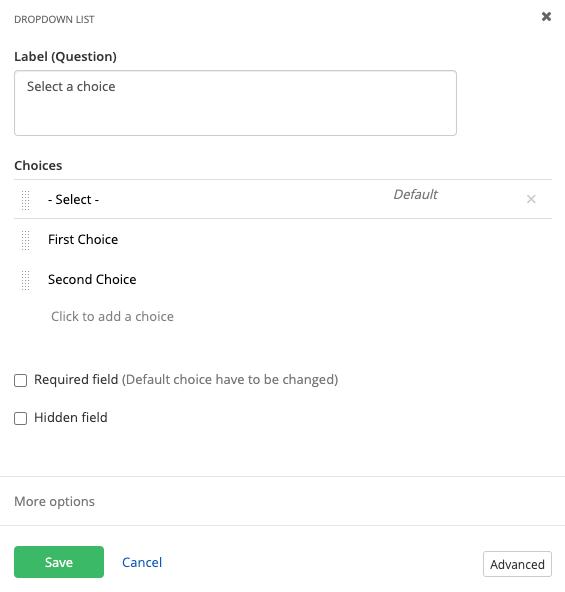 You can also change who the form is sent to by clicking

Settings

in the top right corner.

Enter the email addresses you'd like the form responses to be sent to on their own lines, no commas between them.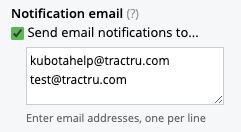 When you're done making your changes, click the green

Publish

button and your form is updated.
Have a question or still need help? Submit a Help Ticket to the Kubota Help Desk!