You can start by navigating to the back end of your site ("your site url here"/sitefinity)
Once logged in, on the top dashboard go to Pages and click into the page you would like to add your link to.
Once in the page you will find a number of widgets on the right hand side of the screen.

These Widgets can be placed in the Main content area via drag and drop.
1. Drag a Content block from the widgets area to the main content area.

2. Click Edit in the top right hand corner of the Content Block. The Content Block Editor will open.
3. You have multiple options when adding a link into a content block. You can insert an image by clicking the picture icon. Select an image from your computer or from your sites default library.

4. Once selected and the size is chosen, highlight the image by clicking on it and then select the chain link looking icon in the content block (this will be the icon to the left of the picture icon).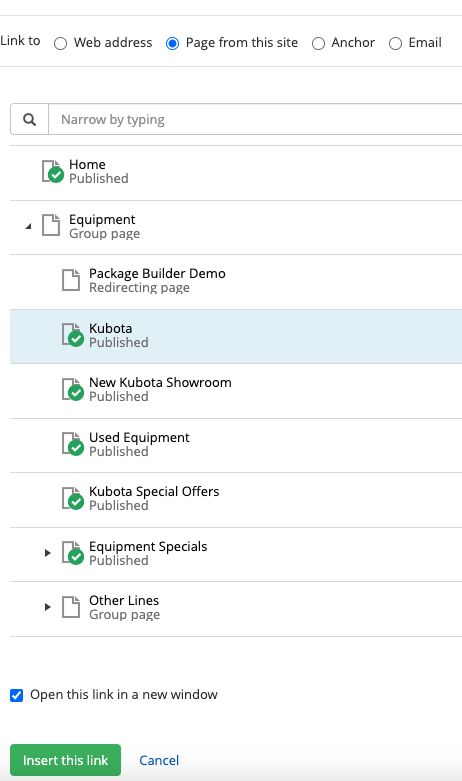 5. You can then choose where you would like to make this image clickable/ where to link it.
6. The other options we have using the link icon in the Content block are:
Typing in words and linking to redirect to an outside URL or to one of the sites internal pages by highlighting the word and linking it.
Adding in emails and highlighting them and linking by selecting "Email"
After you are done entering in where to link the image, email, or text to- select "Insert this Link"> SAVE> PUBLISH
*Fun fact: Before you publish any page you can select "Preview" and you will be directed to another tab to double check your work visually before publishing.