Our new Mega Menu templates are deployed and ready to be used on your site!

Log into your Sitefinity dashboard, then navigate to Design and select Page Templates.
Select the base template.
Find the Navigation widget, and select Edit.
Scroll to the bottom of the popup and select Simple.
Select Template. There are two Mega Menu Navigation options available, photos of both options are included below. Select the Mega Menu option you would like to use, and then click Save at the bottom of the popup.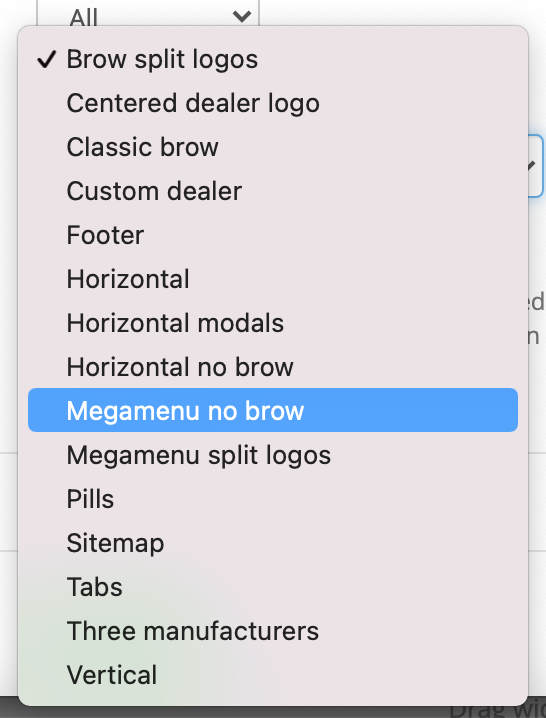 Mega Menu No Brow

Mega Menu Split Logos
6. Select Publish at the top of the page and your new Mega Menu Navigation is published and ready to go on your site!
Have a question or still need help? Submit a Help Ticket to the Kubota Help Desk!