This brand new template from Release 53 for the Dealer Used Machines Widget mimics the look of CORE equipment without needing to switch over to the new widget. Here's how to implement it on your own site:
Log into your Sitefinity dashboard.
Navigate to the page you want to edit.
In the Content sidebar, navigate to Dealer and then find the Dealer Used Machines widget and drop that where you want it on the page.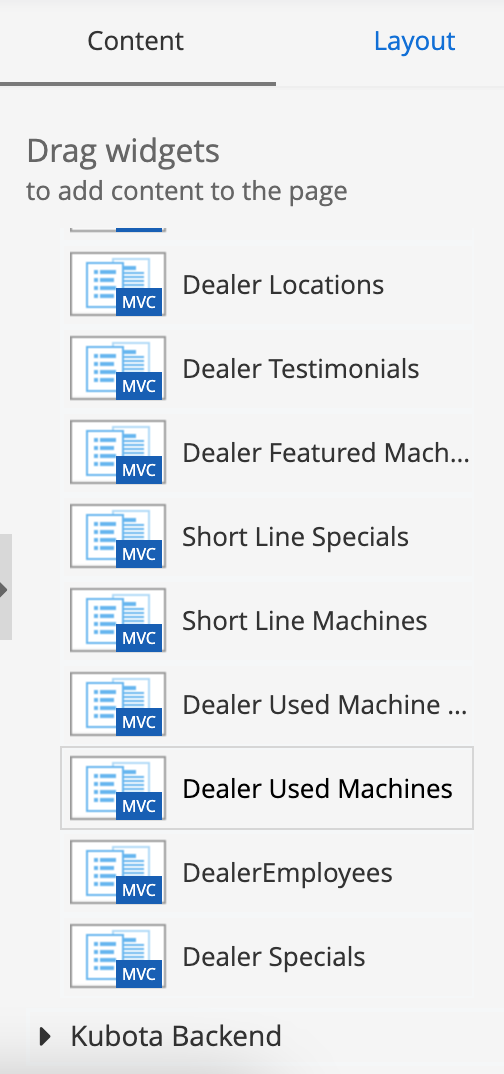 Click Edit on the Dealer Used Machines widget.
On the popup, navigate to List Settings and select the List Template drop down. On the available options, select Core.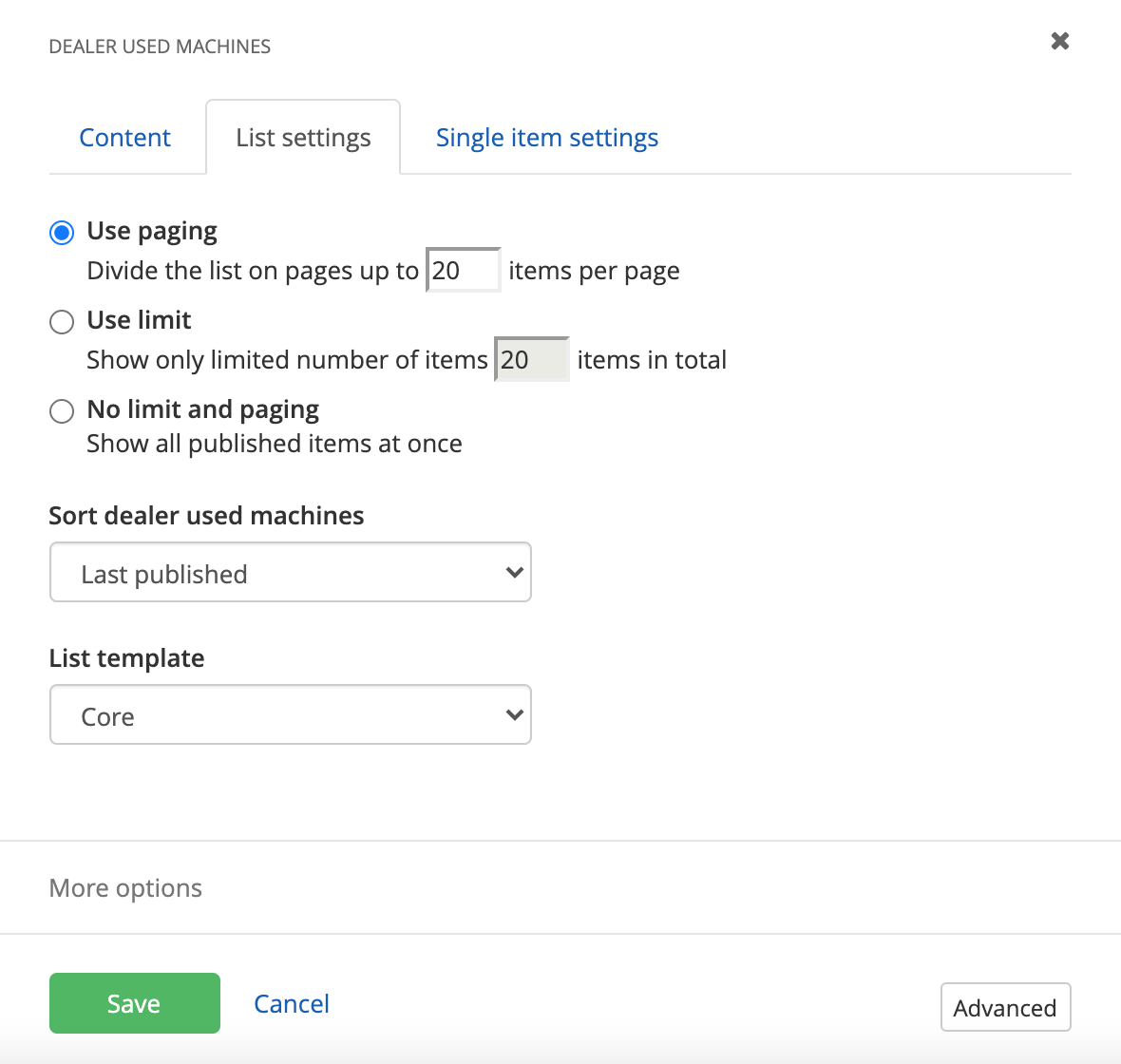 If you are wanting to display specific machines only, select the Content tab and then select the method in which you want to sort and display your machines.
Click Save at the bottom of the popup and then Publish the page.
Have a question or still need help? Submit a Help Ticket to the Kubota Help Desk!