Our Rental Management tools are an easy way to add, manage, and edit your Rentals. Let's take a look at how to add Rental Machines to your site!
Log into your Sitefinity dashboard.
Navigate to the Content tab and then select Rentals from the "Type of Content" section of the dropdown.
Select Create a Rental Machine
You will be directed to a page to create a new Rental Machine. Fill out the details to the best of your knowledge so that you can ensure that your Rental Machine is as accurate as possible!
On the same page, you will need to fill out pricing details on your Rental Machine. This will allow the Rental form to autoconfigure or estimate the price of the rental to the user.
After filling out pricing information you will be able to add photos of your machine, photos of any badges you would like to display, and select the location your machine is at.
You can preview the machine to make sure it all looks correct and then select Publish to make the machine show up live on your site or continue to make any additional edits.
Note: If you are NOT using our Rental Reservation tool, you will need to ensure your description is as accurate as possible and include any additional information there.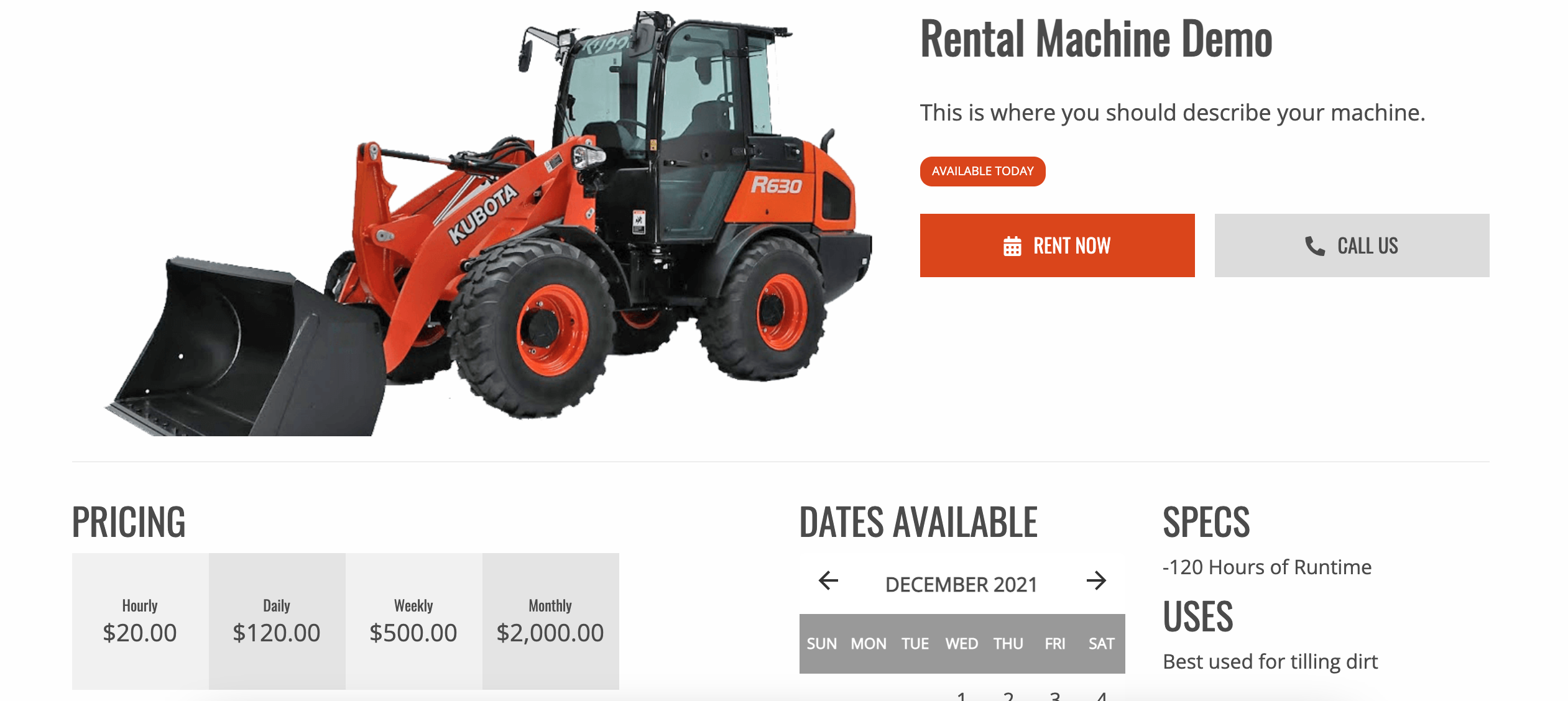 Have a question or still need help? Submit a Help Ticket to the Kubota Help Desk!