Our rental calculator is incredibly helpful for your customers and is easy to set up. Let's take a look at how to populate the form!
Navigate to the Rentals tab in the top bar and click into

Rental Configuration

First, fill out the Notifications section. This will send you an email when someone has filled out the rental form. Enter the email address of whoever is going to manage your rentals.
If you have different locations and different rental managers, enter the corresponding rental manager's email in the correct location.
Fill out the boxes in the Pricing section to the best of your ability, you can always come back and change the information later.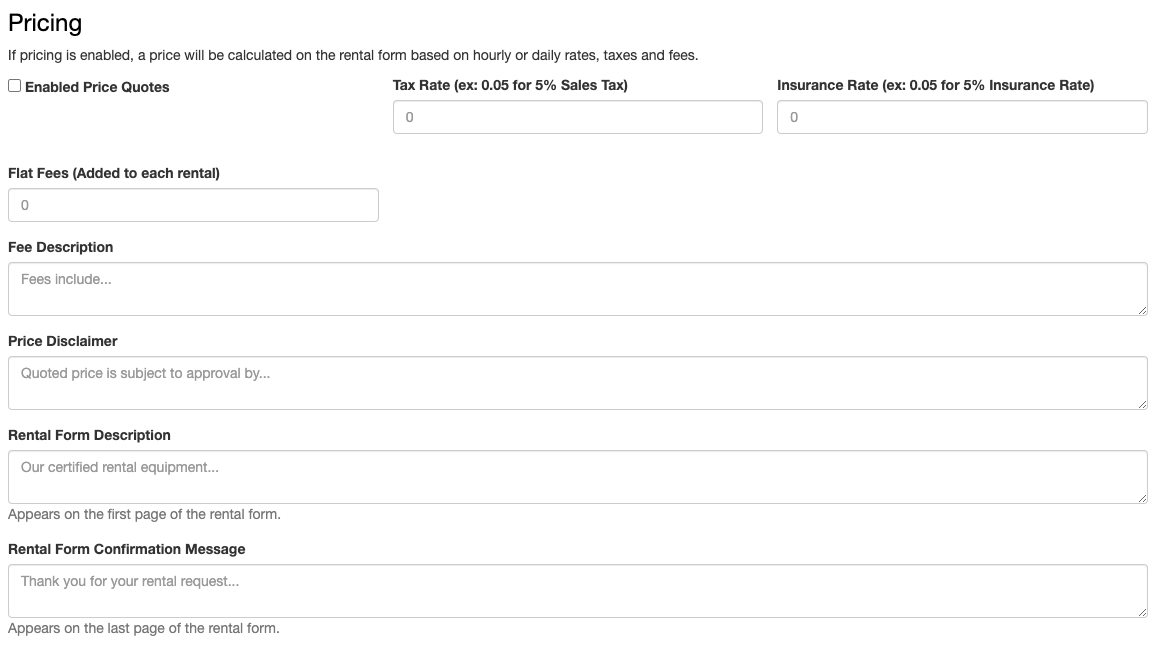 Check the boxes that correspond with the days that each service is available. Again, you can always come back and make changes later if your hours change.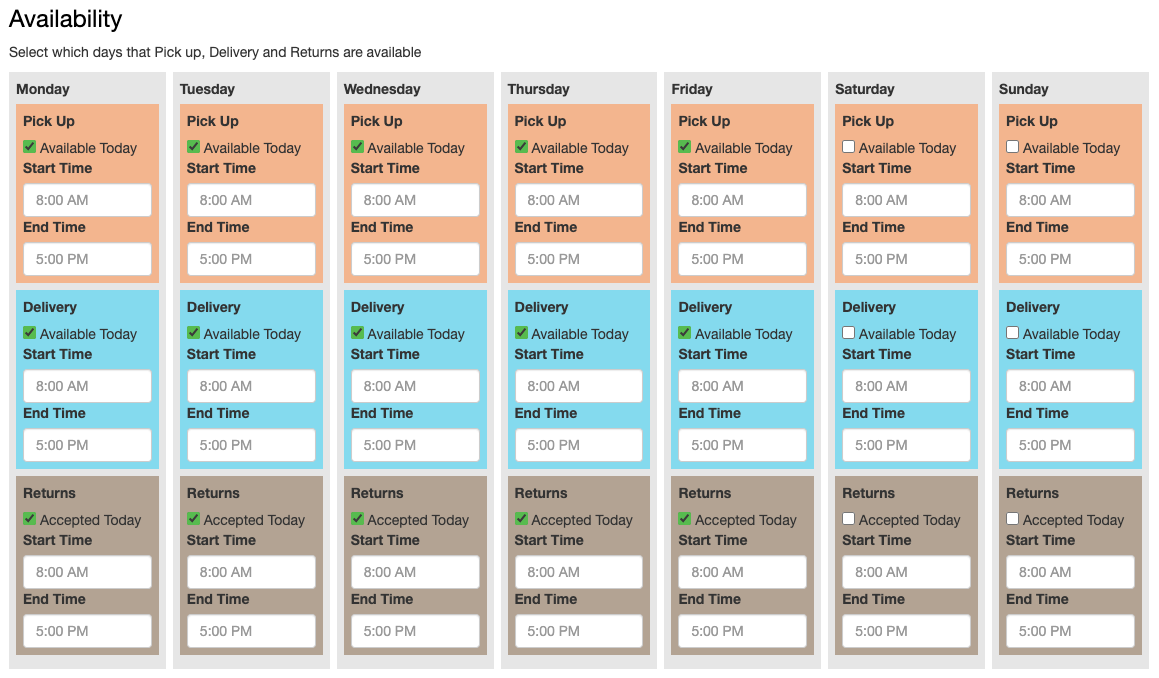 Click
Save Changes
Have a question or still need help? Submit a Help Ticket to the Kubota Help Desk!